Relentless Bodies is a Detroit-based creative disability and healing justice collective. The collective currently consists of Owólabi Aboyade (Will See), a New Afrikan writer and cultural organizer, Taraneh Fazeli, an Iranian-American curator, and Aiko Fukuchi, a queer Japanese American writer and community organizer. We operate from the belief that our chronic illnesses were caused/furthered by our families or ancestors racial oppression, and that culture has the power to help heal our personal and collectively-engaged bodyminds.
Creativity can be healing; it can be survival; it can be resistance; it can be intellectual, historical, or analytical; our work can support us financially, emotionally, and much more. It also can be just fun and expressive. 
We hold space for each others' passionate journeys into our craft(s) of storytelling across the spectrums of genre, media, and relationships to artistic institutions.  In November and December of 2020 we hosted the Mutations in Relentless Bodies series. We explored how we experience our bodies and our sickness; what comes before us, and what comes after us. 
We began each session with a land acknowledgment of  Waawiiyaataanong– meaning 'where the water curves around (the land)' in Anishinaabemowin–which has since time immemorial been a meeting location for Indigenous people; it remains so today. Often we acknowledged the work of the The Waawiiyaataanong Arts Council to facilitate the collective liberation of all, through advocating for the repatriation of all Indigenous land and life. Their work centers around a distinct type of colonial institution – the museum. The vision is to implement Land Acknowledgement practices that move beyond symbolic gestures, and include short and long-term plans for the redistribution of institutions' power, privilege, resources, and eventually, land.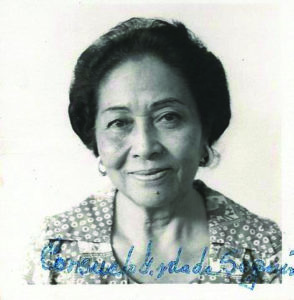 The four-session series included two parts: Intimate Access where Relentless Bodies members and other Detroiters shared lyrics, stories, and then reflected together in conversation, and Weaving Relentless Stories a workshop in which participants worked collaboratively to create new narratives. Intimate Access, part one of the series, included a public reading from Relentless Bodies members, as well as a public panel in which Relentless Bodies joined Tawana Petty and Hong Gwi-Seok in discussion about how we experience relationships between care, wellness, healing, trauma, illness, and generational memory and experience. From there, Weaving Relentless Stories, part two of the series, engaged concepts and content present in Intimate Access through an interactive workshop where participants were given prompts and guidance to collaboratively build narratives. In this two-part workshop, we questioned experiences of collective narrative-building and centered Access Intimacy, a concept introduced by Mia Mingus. In "Access Intimacy: The Missing Link" on her blog Leaving Evidence, Mia Mingus defines access intimacy as "that elusive, hard to describe the feeling when someone else "gets" your access needs.  The kind of eerie comfort that your disabled self feels with someone on a purely access level.  Sometimes it can happen with complete strangers, disabled or not, or sometimes it can be built over years."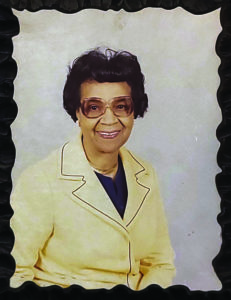 Part of our intention in this chaotic time of Covid was to reinforce the realization that our stories never exist in isolation. As many Detroiters have been mourning losses, we wanted to explore how illness, generational memory, and the power of ancestry can come together creatively. What can we generate in spaces defined by exploration and care and not  "victory" or "usage?" We are grateful for participants who gathered from various sides of Detroit and locations around the world.  The poems in this article are what we unearthed collectively at the end of 2020.
These events were supported by Poets & Writers, thanks to a grant from the Hearst Foundations and Transforming Power Fund. 
Thank you to Riverwise collective members for sharing their ancestral photographs.
Granny Is the Revolution
By Owólabi Aboyade
It is simple. Granny is the revolution we've been dreaming of. College-educated, college dropout, never been to college, working through college, back to college, still paying for college. This woman with a third-grade education said, "Don't be an educated fool." Granny is the revolution.
The children who could read pronounced each birthday card to her—over and over and over again. Granny is the revolution always encircled by sounds of love.
Music blasted the streets on Friday or Saturday nights. Men popped their bottles or sipped from plastic cups. Across from Granny's house, children could run and play. Look out for 'em. Those are Granny's folk. Granny is the revolution.
If every home were like Granny's house, a second chance, a spot for reflection for the cousin who is dealing, a third chance for the cousin with a jones, a place to turn when you're done with those knuckleheads in the street. Granny's house is the hope of the city.
An African name whispered from the mouth of a man called slave. Hands-on her hips, demonstrating her take-no-shit attitude that has only grown in the generations. What Mississippi hoodoo brought us from "I ain't really want no kids no how" to 15 children, 56 grandchildren, 92 great-grandchildren, 41 great great-grandchildren, 7 great great great grand-grand Granny is the revolution.
Granny is the revolution that didn't talk about revolution.
She simply raised thirteen of her own children, two of her children's friends, three of her grandchildren, and everybody who came to the house after school; to get away from their fussy mamas, on summer vacations in Detroit before crack and automation jacked our hearts and pocketbooks. When the East Side was The Side.
Before it became popular for white people to hate on the D….. Before it became profitable for white people to love on the D.  Before it became profitable for us to hate on each other. She simply raised women to say what the hell they were gonna say and always put a little something away. She simply raised men who could hustle, juggle, bustle, toil, and tumble for their family and say "I love you, cousin." Both sober and drunk. Simply put, Granny is the revolution.
May her Spirit live always in our brilliant burning hearts.
For Etter Rooks Copeland  Asé
Sunrise 12 24 1916 – Sunset 8 17 2006
To the Questions We Can't Answer (yet)…
by Rhiannon Chester-Bey and asmara ruth
We have carried you in our mouths,
Waiting to speak you to our mothers,
Waiting to learn their truths,
But you are buried in their bodies,
Bodies they have learned to silence,
Silence for safety, silence for survival.
Your call has become faint, 
Time and time you have been ignored, 
Their bodies' answers mistrusted.
They have been told not to worry– 
Surface diagnoses hiding the truths underneath, 
Forcing them to swallow their pasts and their pain.
They can no longer interpret the chest tightening,
The pulse racing, the rage looming underneath,
Unable to unearth the answers long hidden.
We hold you softly, tenderly, expectantly,
Waiting to speak you to our mothers,
In spaces, we haven't yet arrived
Where their wholeness and dignity are honored.
Leaky Vessels
By Aiko Fukuchi
It's never worked the most efficiently. Sometimes the best things fall out and sometimes the hardest things get stuck in the cracks and fester. It is smaller than most. As a result, it will always be overflowing. Sometimes I worry that even after it stops beating, as every muscle and organ experiences release, falls into a permanent rest, it will somehow, continue to overflow.
It is smaller than most. I am learning that smaller does not mean less.
My heart is a leaky vessel weighed down by thick blood filled with heavy stories. Most of them are not mine. Sometimes I worry that the holes in the leaky vessel are getting bigger, that the edges are becoming more worn and tattered. I think some of my veins have dried the way the edges of pages in old books do. I worry that I am not enough to carry it.
If it ever dries up, I want you to place flowers into all of its holes as though it is only a complicated vase. You can even put it on display, just make sure it can reach sunlight. I want you to let people hold it. Only if they don't ask. Only if it feels right. Please tell them to wash their fingers, the palms of their hands, even the backs of them, each fingernail, too before they do.
The Resilience of Rebuilding the Broken
By Emani Love and Jasmine An 
Community is stronger than self in certain situations. 
Our bodies are windows…
to visions we create 
for the sake of feeding the community, its fruits. 
You are who you choose. 
Embrace all of our winter
and distance yourself from the need to be physically comfortable 
no matter how much intergenerational trauma 
your spirit and lineage have suffered.
Dis-ease is a cycle that returns to visit uninvited.
Why not embrace the agony and thrill of suffering 
and deeply appreciate moments of the Joy that lingers? 
My grandmother's palm against the window: pressing inside to out. 
We are on the outside and yet our laughter can still fog the glass.
In times of deep pain the spiritual heart is saved through divine wisdom and fortitude… 
The spiritual heart is the community heart is stronger than the self in certain situations. 
Self-sacrifice makes one a warrior, and is a path of war. Spiritual war. 
Yet, do not forget to sacrifice for yourself – to lay gifts upon your own altar:
A yellow leaf, red flowers, silver cloud of breath, cobweb caught by water.
Accept the stress and Blessedness of community… We fight for us… 
We rebuke every curse of dis-ease and death, 
We rebuke every curse of setback and unnecessary suffering, 
We rebuke wanton cruelty and treachery,
We rebuke every curse of uncompassion and unfreedom,
everywhere, in every world, 
Cross-dimensionally.